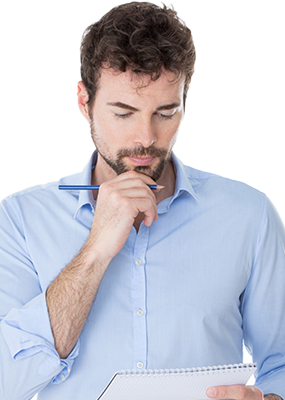 Newer Car, Less Down, Lower Payments - Leasing Might Be The Answer For You
Depending on your driving lifestyle and habits, you may find that leasing is the way to go. Today's rapid tech development offers up innovative new performance, efficiency, safety and infotainment features in new vehicles on a more and more frequent basis. Leasing offers many people the opportunity to get into a new vehicle every few years. Especially for those who drive 15,000 miles a year or less, leasing makes a lot of sense. Scroll down to read about the primary benefits leasing to see if this might best fit your driving wants and needs.

Budget Plays a Big Role in the Decision to Lease
-Lower Down Payment than Purchase Financing
Down payment and sales tax amounts are both normally lower when leasing a vehicle as opposed to going through purchase financing. For those who do better making monthly payments than putting aside money to gather up a down payment, leasing makes it easier to get on the road quickly.
-Smaller Monthly Payments
We work with Ford Motor Credit to offer a wide variety of lease programs, incentives and terms to be able to structure an offer that suits your budget and lifestyle. Our Larry H. Miller Ford Mesa sales and leasing professionals can help you determine your best fit. Because when you lease, you don't finance the entire value of the new car or truck (the amount is reduced by the vehicle's residual value), monthly lease payments are generally lower than those in a purchase finance contract.
-Lower Maintenance Costs
Most lease terms end before the vehicle's manufacturer's warranty expires. While your lease agreement requires you to conduct regular maintenance such as oil changes and tire rotations, costs are minimal.
Enjoy the Latest in Automotive Technology
-For Those Who Prefer to Drive a New or Late-Model Vehicle
As noted earlier, many drivers like to take advantage of improved technology features, and leasing makes it possible to upgrade to a new vehicle more often. Beyond the social perks of driving a newer car, there are practical and prudent reasons to consider as well, like fuel efficiency and new and advanced safety features. Leasing contracts include maximum allowed mileage per year and going over that amount can incur extra fees, but for those who don't put excessive mileage on their vehicles, it's a great way to get more vehicle for less cash outlay.
-Various Lease-End Options
Anyone who is utterly happy with their leased car, SUV or truck certainly does not have to move into a new ride at lease-end. There are several options afforded you at the end of your lease term.
Trade-in: swap out your leased vehicle for a new Ford car, truck or SUV lease or purchase.
Purchase your leased vehicle.
Simply return your leased vehicle.
Learn more about lease-end choices by visiting our
Lease Center: Lease-End Options
page.
To Learn More About Lease-End Options, Click Here
Contact A Ford Leasing Specialist
Use our Interactive map to find Larry H. Miller Ford Mesa
Larry H. Miller Ford Mesa is located off of the US60 & Mesa Drive. Right under our huge American Flag. We always maintain competitively priced new Ford cars, trucks, and SUVs. Our used inventories include Ford and all other makes of vehicles. Staffed with experienced sales team members and top trained technicians, we're here to provide a fun, easy and valuable automotive shopping and service experience. Stop by our dealership today at 460 E. Auto Center Drive in Mesa, Arizona to see for yourself!